Meat vs Match: play Team Fortress 2 and help Heavy or Pyro secure a class upgrade
Team Fortress 2's summer update is more than just ranked play.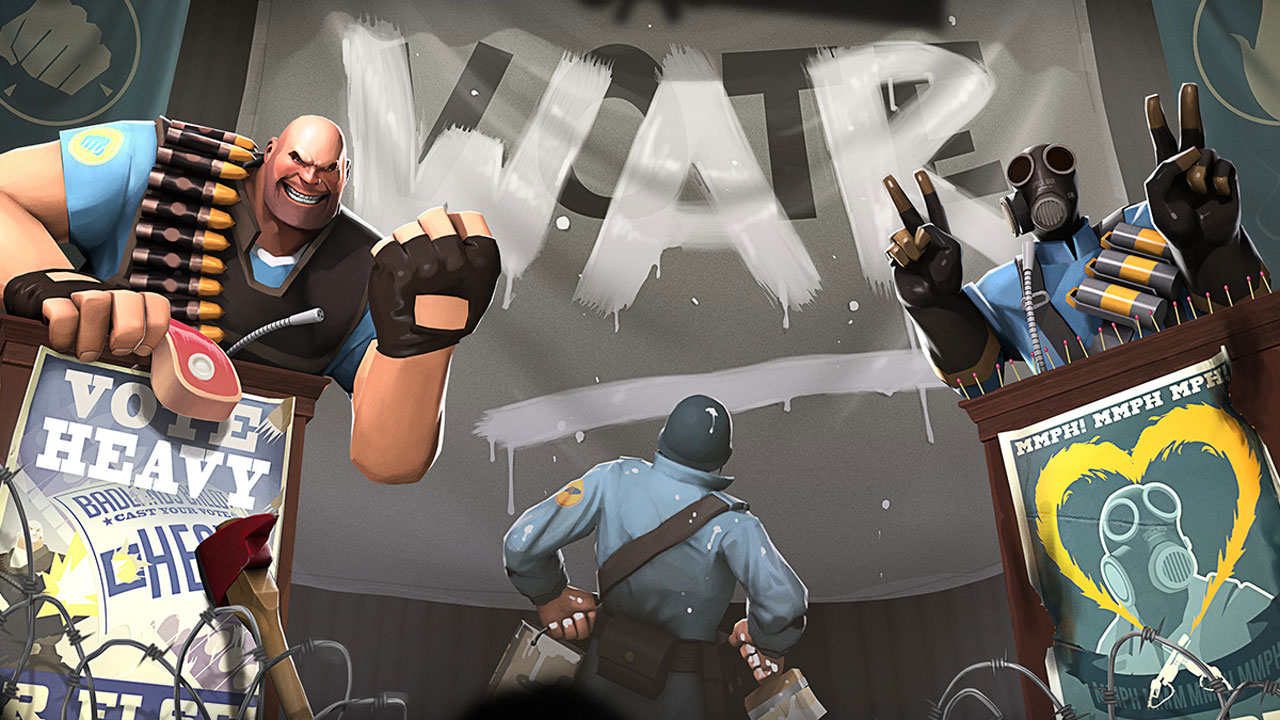 The summer Team Fortress update was unveiled yesterday, detailing TF2's long-awaited competitive mode.
But there's more in store for TF2 fans, and in the second half of the reveal, Valve has announced a class upgrade for either Heavy or Pyro.
The first time you log into TF2 after the update, you'll be asked to pick one side or the other. Every point you earn in either competitive or casual play will then be channeled to your side's tally. Whichever of the two sides attracts the most support will get a full overhaul – new weapons, balancing and achievements. (I wouldn't worry about it too much, as Valve has hinted pretty heavily that both classes will eventually get an update.)
As well as the Meat vs Match face off, the summer TF2 update delivers four new taunts, a couple of new microtransaction items designed to give you a leg up in various classes, Disgaea-themed items for those who purchased the RPG during a recent promotion, a smaller viewmodel mode, and the ability to preview cosmetic items before buying them in packs and bundles.
Full patch notes for the Team Fortress 2 summer update are available on the TF2: Meat vs Match hub.