Best game deals: Xbox bundles, Amiibo, The Division and PC tech
Get you hands on some cracking hardware, games and Amiibo deals this week.

Hello. We're Jelly Deals, our goal is to seek out the biggest savings and the best deals on all sorts of stuff in order to try and save you a little bit of cash. Cheap games, good priced pre-orders, affordable PC tech stuff, that kind of thing. We'll do what we can to find the best deals the internet has to offer and when we do, we'll bring them to you, right here. Our other goal, as the name may suggest, is to make as many puns of varying quality as we can.
The best part is, you don't have to do a lot in return. If you see something in our posts that you like the look of, give it a click and save some money. If not, don't worry about it. Now, let's take a look at what we found were the best deals and offers of the past week.
First up, we have our selection of deals specific to the US. If you're a UK reader, feel free to skip ahead to the UK Deals section.
US Deals
To kick things off, Sunset Overdrive for just $10. Well, $9.95 at the time of writing to be exact. This one is about a year and a half old now, and may not have won over people the way it really wanted it to, but it has been seen by many as an underrated title. It's colorful, bombastic and intensely weird. At ten bucks, though, it's almost an impulse buy so you may as well find out for yourself.
Sunset Overdrive on Xbox One for $9.95 at Amazon
With the announcements of the Xbox One S as well as Project Scorpio, the prices of old-style Xbox One consoles have begun a bit of a free fall. Currently, over at GameStop, you can pick up a 500GB Xbox One console with Gears of War Ultimate Edition, Forza Motorsport 6 and an extra controller, all for $279.99. Not a bad price at all, with some decent games to go with it. It's just down to you whether you'd rather pick up a bundle bargain right now or wait for a brand new version of the system to arrive.
Xbox One 500GB With Gears of War, Forza 6 and Extra Controller for $279.99 at GameStop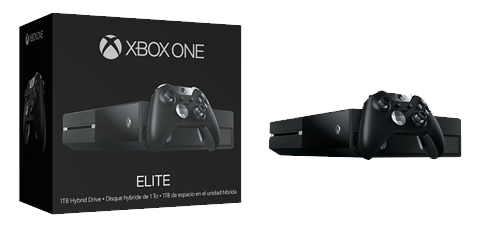 In keeping with the Xbox One theme, this Xbox One Elite Console has reached a pricing low over at Amazon, available at $347.95 now. It's worth keeping in mind that this one comes with the $150 Xbox Elite Controller as well, so if you're looking to upgrade your console and the new Xbox One S or Scorpio models don't float your boat, this would probably be your best option.
Xbox One Elite Console for $347.95 at Amazon
PC time! If you're thinking about building a new PC or upgrading your existing setup, this Cooler Master Hyper 212 CPU cooler is worth a look. NewEgg has this priced up at $29.99, but with a $10 rebate available, making the overall cost just $19.99. A good price for a very well-known brand.
Cooler Master Hyper 212 EVO Cooler for $19.99 (after rebate) at NewEgg
UK Deals
Now, let's take a look at some of the best deals and offers available to those of you in the UK.
First up, RARE Replay. What is there to be said about 30 games on one disc for £8.95? This thing includes almost every game made by RARE over the past thirty years, with some fairly noticeable exceptions (I'm looking at you, Goldeneye). Still, if you wanted to play Perfect Dark, Battletoads or R.C. Pro Am with friends again, this thing won't even cost you a tenner.
RARE Replay for £8.95 at Amazon
Next, Amiibos. These little guys and gals have become the bane of every collector's life. As such, it could be easy to bankrupt yourself on your journey towards owning all the little Nintendo statues. Thankfully, Amazon have had some fairly nice prices on a range of them lately. Such as these ones;
Christmas themed money-poison apocalypse simulator, Tom Clancy's The Division, has had its price reduced down to £27.99 on PlayStation 4 & Xbox One currently. Not a bad time to jump on board, if you haven't been playing this one already, since more downloadable content has landed with even more still to come.
Tom Clancy's The Division for £27.99 at Amazon
Telltale Games' adventure game take on the Borderlands universe wrapped up its season at the end of last year and was well received. What you may not have known is that Telltale released the entire season on disc this year for Xbox One & PlayStation 4. This edition was exclusive to GAME in the UK and is now on offer for £12.99 over at their website on both formats. On top of getting a fancy box with your copy, this version is actually cheaper than buying the game digitally at present.