Watch out for egg-stealing Oviraptors in ARK: Survival Evolved
ARK: Survival Evolved developer describes latest addition as "one of the trolliest dinosaurs in history".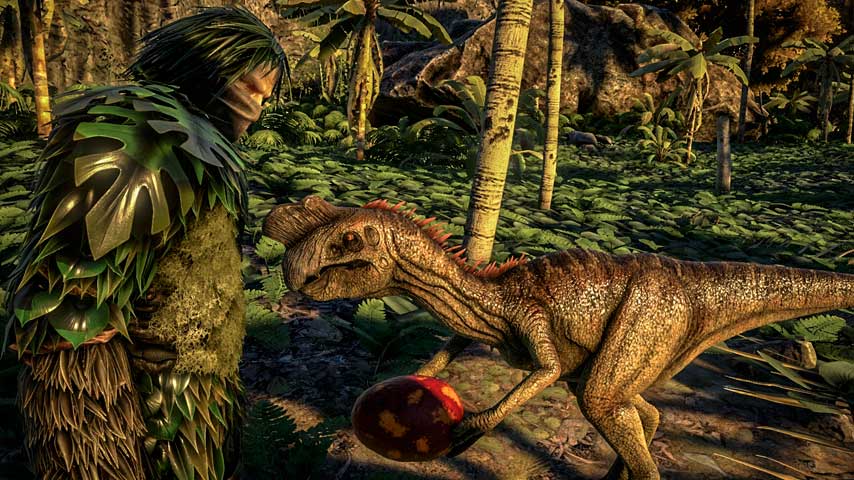 The latest ARK: Survival Evolved update adds oviraptor, a nasty little carnivore with some terrific gameplay quirks.
First, the oviraptor will stealthily creep into survivor bases to steal eggs, either for itself or to hand over to its owner. Second, it provides a mating speed boost to all nearby allied dinosaurs, presumably in the hopes that at least one of their clutches will survive. See it in action in the video below.
Update v226 also adds a stealth-oriented Ghillie Suit armour, and new modern Structures such as the Industrial Oven and Bunk Bed.
ARK: Survival Evolved is out now on PC through Steam Early Access, with Oculus Rift support. Full launch is slated for June 2016, when it will also come to Xbox One and even PS4 with PlayStation VR support.