Black Friday deals from Microsoft Store include Xbox bundles and game discounts
The Microsoft Store has revealed some of the Black Friday deals it will offer starting November 27.
Along with various Xbox 360 bundles, newer Xbox One releases such as Watch Dogs and Forza Horizon 2 will be on sale for $14.99.
Some of the latest Xbox 360 games, such as Shadow of Mordor and Forza Horizon 2, will be on sale for $4.99.
Other bundles shown on the page are also being offered at various retailers on Black Friday.
More Xbox-centric deals will be announced as well in three days, per this countdown site.
We've posted an image below to give you an idea of the savings being offered. The full list can be found through the link.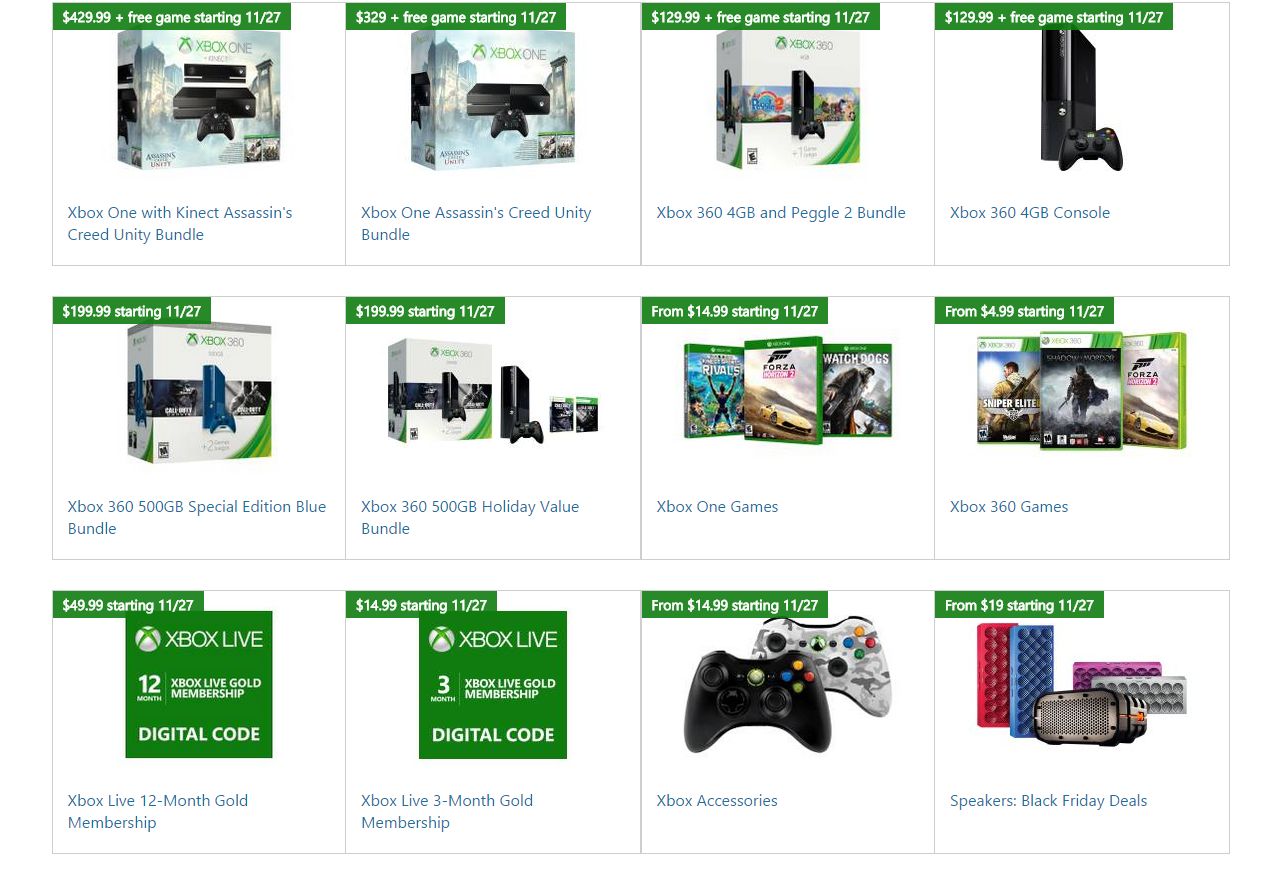 Via Major Nelson.