Destiny Exotic weapon nerfs aren't intentional, more info coming soon
Destiny's latest update made a lot of excellent changes, but also had the unfortunate consequence of breaking a few Exotic weapons.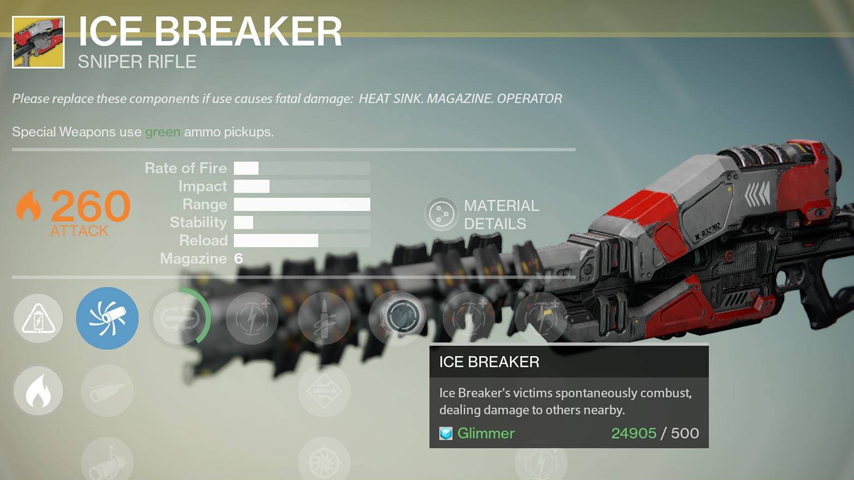 Destiny fans have been waiting a long time for a promised bit of tuning to Exotic weapons, and when the latest update, they were disappointed to see it wasn't listed in the Destiny patch 1.0.3 notes.
They were even more disappointed to get in game and find that changes had indeed been made to Exotic weapons – but not good ones.
Thorn, the terrific hand cannon that causes sustained damage over time, experienced nerfs to both base damage on critical and the poison effect.
Pocket Infinity, a fusion rifle with solar damage, has a new kind of scope, and its rate of fire has been slowed.
Community manager David "Deej" Dague collected feedback on the changes on the Bungie forums, and later the developer confirmed on Twitter that the changes weren't intentional and that more information on the proposed changes to Exotics is coming soon.
If you're noticing Exotics behaving differently, the changes are unintentional. The Weekly Update will cover incoming Exotic tuning.

— Bungie (@Bungie) November 17, 2014
Stay tuned on Thursday (US time) for details of what Bungie intends to change regarding Exotic weapons. In the meantime, cross your fingers we get a hotfix to remedy the changes to Thorn and Pocket infinity – well, maybe not the one that makes Icebreaker's explosion effects visible, because that is rad.