Rainbow Six: Siege dev blog says No Respawn makes the game more accessible
Rainbow Six: Siege gives players just one life. Ubisoft Montreal explains why this feature makes the game fun for everyone, not just hardcore twitch shooter fans.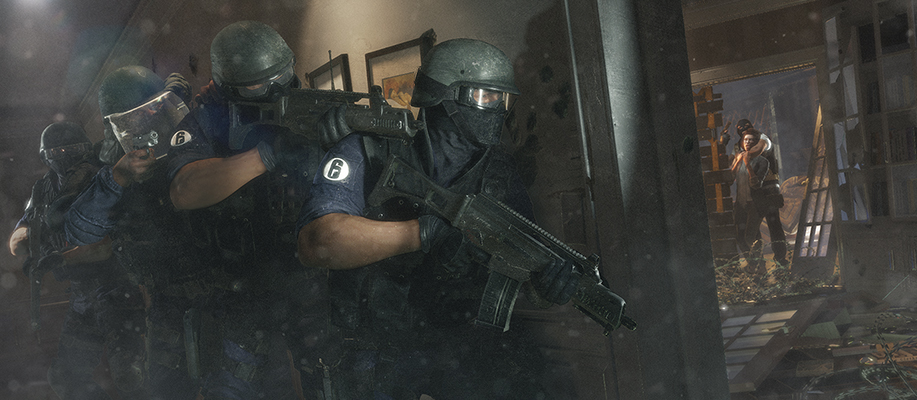 Rainbow Six: Siege is designed to revive the "lethality and tension" of the 1998 original, according to a post on Behind the Wall, the multiplayer shooter's newly-launched dev blog.
"We decided that the best way to accomplish this was to bring back the No Respawn rule and implement it in such a way that we like to refer to as One Life around the studio," the team wrote.
One Life means players won't respawn if they're taken down during a round, but can use tools not available to the rest of the team to help survivors win the day. Ubisoft believes this system helps cater to its core pillars of teamwork, tactics, and tension.
"Not only are these three pillars at the heart of Tom Clancy's video game series, but they're arguably absent from the FPS market today. Even when playing on a team, run and gun titles emphasize twitch reflexes while neglecting other skill sets, and you may feel disconnected from the action and all alone in your plight. With Siege, that's not the case," the developer said.
"When you're not allowed to respawn during a match, twitch reflexes aren't the only skills that keep you alive. Teamwork, map awareness, planning, adaptability, communication, and leadership become just as important to win."
Ubisoft said that when it introduced the No Respawn rule in the studio the game instantly became more stressful. Players stopped trash talking and started working together.
"It turned out that it really opened up the game to many different types of players," designer Chris Lee said.
"The developers who were longtime FPS players initially found it difficult because they were only good at reaction time. They weren't communicating, playing tactically, or thinking about the consequences. Their K/D ratio was high before, but after introducing One Life, they stopped thinking about K/D ratios and more about how each player could work together for the win."
Love it? Hate it? In the end, matches are quite short so you won't be hanging around idly too long.
Rainbow Six: Siege is expected on PC, PS4 and Xbox One in 2015.