Four of the most promising Game of Thrones mods
HBO's Game of Thrones is on hiatus till 2015 and the new book could be years away. Let these mods keep you occupied in the meantime.
George RR Martin's fantasy epic A Song of Ice and Fire – better known by the first book and HBO series title, Game of Thrones – should make for excellent video games.
Unfortunately, so far results have been a little disappointing. Cyanide's strategy effort was panned at release, and its RPG sunk without a trace, despite being pretty decent considering.
In fact, the best Game of Thrones release to date is probably the social game, Ascent – although we have high hopes for Telltale's game and Bigpoint's MMORPG.
In the meantime, the fantasy universe provides an enormous treasure trove of lore for modders to leverage in full conversion mods. Here are some of the most promising.
A Clash of Kings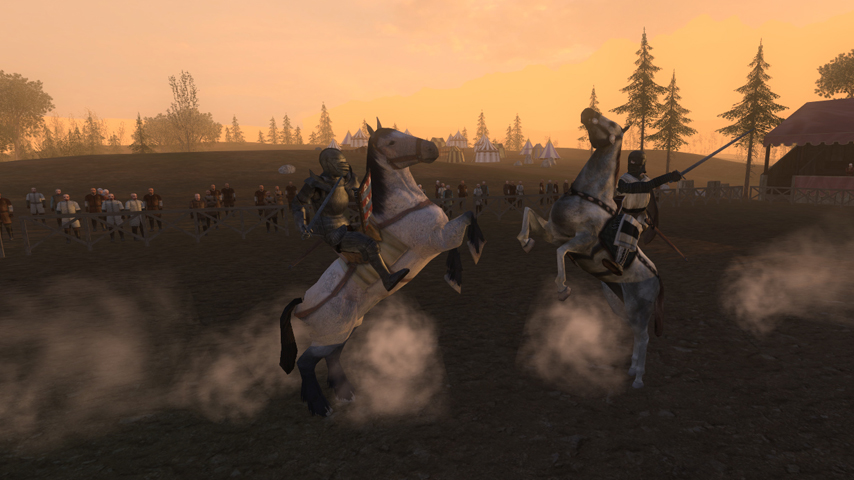 A Clash of Kings
Base game: Mount & Blade: Warband
Released: September 2012
Last ModDB update: June 2014 (dev update)
ModDB user rating: 9
A medieval combat sim, Mount & Blade provides a great base for a Game of Thrones game. Warband, which has more focus on putting together an army, is even better suited to the franchise's famous factionism and political skullduggery.
Although it's far from the only Mount & Blade conversion, A Clash of Kings is a particularly fine example that deserves top billing on our list. Set during the eponymous second novel, A Clash of Kings is played on all new Westeros and Essos maps peopled by 20 factions and made beautiful with new textures and terrain.
Players hire mercenaries, including the mighty Unsullied, and form bonds of companionship with famous Game of Thrones characters. The attention to detail is laudable, with 80 custom locations, new banners and map icons, and over 1,000 items.
Not content with a visual makeover, A Clash of Kings introduces sea travel, 26 new scripted events, unique quests, random events, and eventually the arrival of a mysterious invading faction.
Regularly updated by a champion team of volunteers, A Clash of Kings is probably the best Game of Thrones action experience out there. It's a single-player affair only, alas.
Crusader Kings 2: A Game of Thrones
Crusader Kings 2: A Game of Thrones
Base game: Crusader Kings 2
Released: May 2012
Last ModDB update: June 2014 (files)
ModDB user rating: 9.6
Crusader Kings 2 is another no-brainer for a Game of Thrones conversion, because the two properties have so much in common – backstabbing, dynasties, twisted family relationships, political machinations.
Crusader Kings 2: A Game of Thrones is a full conversion and covers events from 300 years prior to Aegon's conquest of Westeros to the beginning of the fourth novel, A Feast for Crows.
As well as playing out on a custom map populated by the factions you'd expect to see in the Game of Thrones world, the mod makes subtle changes to the Crusader Kings 2 formula. Kingdoms don't go to war against each other so much as struggle to obtain one goal – the Iron Throne.
Other changes are bolder; there's a duelling system so you can put down your foes personally, pets, and more opportunities to interact with other characters.
As with Crusader Kings 2, once you start the simulation you can't expect it to follow "real" historical events, so you'll need to know your lore to get the most out of the mod.
CK2:AGOT supports both single- and multiplayer and is available for Linux and Mac as well as PC. The ModDB page is no longer actively updated but new builds are released there regularly, and the mod's forums are still active and welcoming.
Next: two more promising Game of Thrones mods.