The Evil Within is going to make QuakeCon attendees bleed – literally
The Evil Within will be on show at QuakeCon 2014, but fans who want to score goodies related to the Tango Softworks horror effort will have to offer something in return. And that something is body fluids.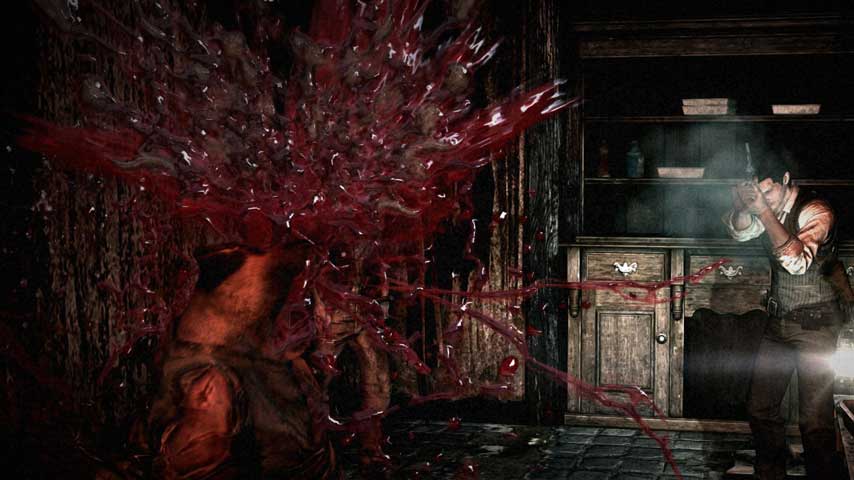 Bethesda has teamed up with the American Red Cross to host a blood drive at QuakeCon 2014 – that is, to encourage attendees to donate blood to the organisation's banks, so it can be used in literally life-saving circumstances.
Hashtagged #TheGoodWithin, the scheme bribes participants with "an official The Evil Within chill pack" – whatever that means.
"QuakeCon has a great group of attendees who we think will want to help the community by donating blood," Bethesda boss Pete Hines said.
"The American Red Cross is a terrific organization, and we're thrilled to welcome them to QuakeCon."
QuakeCon 2014 takes place from July 17 through July 20 in Dallas, Texas. If you're going and would like to sacrifice your red sauce for a good cause (and a material reward), sign up with American Red Cross representatives in the Topaz room l during blood drive hours: Friday July 18 and Saturday July 19, between 11:00AM and 5:00PM. You'll need to be at least 17 and meet the requirements for donation, of course.
This is all very thematic; I've played The Evil Within and there's definitely a lot of blood in it. Shinji Mikami's love letter to classic survival horror is coming to PC, PlayStation 3, PS4, Xbox 360 and Xbox One in October, along with every other thing.