Japanese gamers have to get "Gore Mode" DLC to play The Evil Within uncensored
The Evil Within is censored in Japan, and the only for gamers across the country to see the Western unedited edition is to download DLC.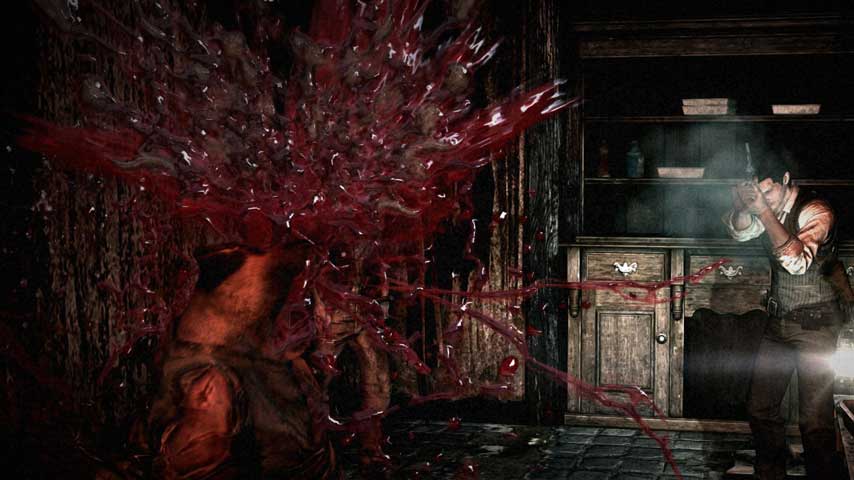 Speaking with Famitsu, ZeniMax Asia's general manger Tetsu Takahashi explained that the delay of Shinji Mikami's horror title was to allow more time for developer Tango GameWorks to add polish.
The game is rated CERO D in Japan, which deems it suitable for players ages 17 and up, despite its gore-filled content. Famitsu asked how this was possible, and the answer is that it has been censored.
Takahashi explained, "If we were to make it the same way as the foreign version, it'd be rated CERO Z [18 and up] and we felt that it'd be best to release it the way the creators make it. However, that would limit the sales and advertising, so we'd lose the opportunity to reach out to as many customers possible."
If Japanese players wish to sample the uncensored version, they'll have to download what Takahashi called the "Gore Mode DLC."
He went on, "The Evil Within will have two types of CERO D and CERO Z, with both of them having passed the CERO inspections, but the retail version will only be done using the CERO D version. Those who preorder the game can also get the CERO Z version's representation through the Gore Mode DLC."
"Speaking with Mikami [Shinji] about how having The Evil Within be rated CERO D won't have an effect on the game itself, it has become possible to make it that way," Takahashi concluded. "Again, this new game is also getting a vast amount of pre-orders, so that also strengthened our resolve."
Takashi made clear that the Gore Mode DLC won't be something found on the disc, which should appease those wary of having to download access to on-disc content.
What do you think of The Evil Within's censorship.
Via Siliconera.