Massive Nintendo third-party release list is massive
Nintendo has promised time and time again in the past to support third-party efforts on its Wii U console, and while many publishers seem to be holding off on releases until there's a boon in system sales, quite a few third-party games are on the way.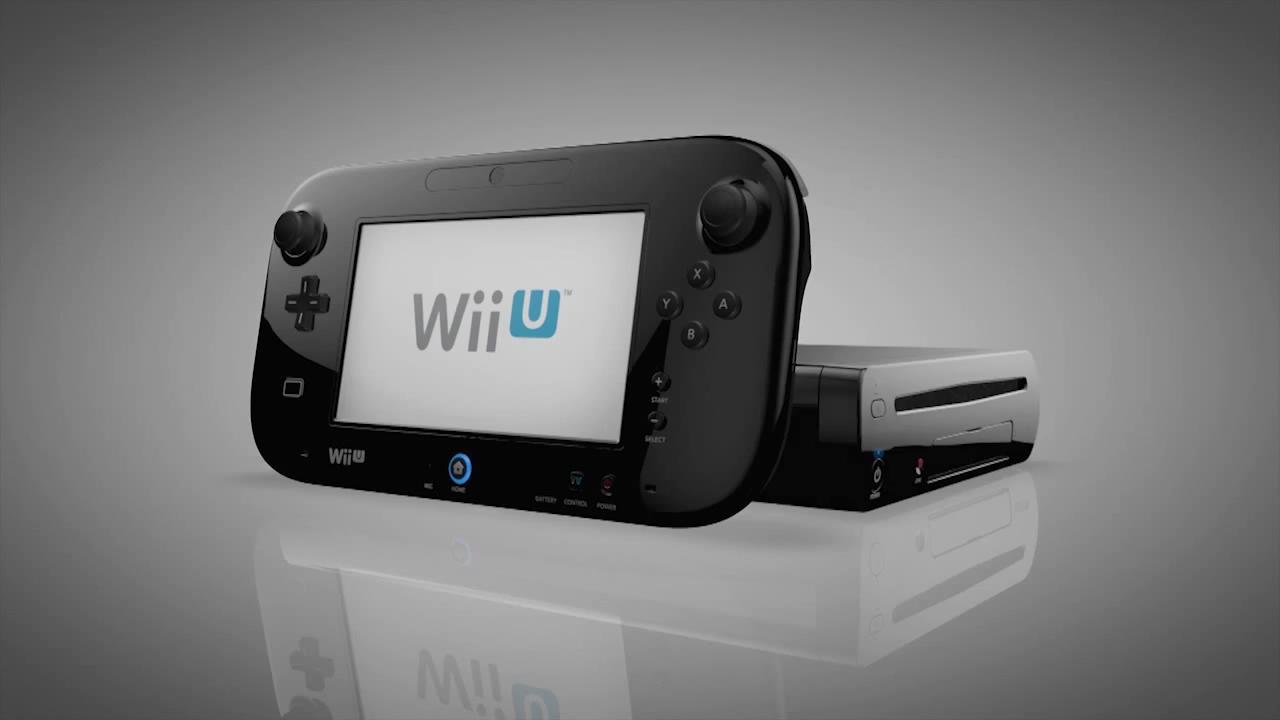 Below you will find a rather large list of commercial Wii U and 3DS titles as well as digital-only content from indies coming to the Nintendo eShop. Four previously announced titles Affordable Space Adventures from KnapNok Games, Guacamelee! Super Turbo Championship Edition from DrinkBox Studios, Yacht Clubs's Shovel Knight and Swords & Soldiers 2 from Ronimo were highlighted.
Here's a selection of third-parties coming in 2014. Please read it. We developed carpal tunnel adding all the dashes:
Wii U
Activision – Skylanders Trap Team – Oct. 5
Activision – Transformers: Rise of the Dark Spark – June 24
BANDAI NAMCO – PAC-MAN and the Ghostly Adventures 2 – October
Disney – Disney Infinity: Marvel Super Heroes (2.0 Edition) – Fall
Little Orbit – Falling Skies: The Game – Sept. 23
Little Orbit – How to Train Your Dragon 2 – June 10
Midnight City – Costume Quest 2 – October
SEGA – Sonic Boom: Rise of Lyric – November
Ubisoft – Just Dance 2015 – October
Ubisoft – Watch Dogs – 2014
Warner Bros. -LEGO Batman 3: Beyond Gotham – Fall
Nintendo eShop on Wii U
Ackk Studios – Chromophore: The Two Brothers Director's Cut – Q4
Arachnid Games – Ballpoint Universe: Infinite – Summer
ATLUS – Citizens of Earth – Fall
BANDAI NAMCO – ONE PIECE Unlimited World Red – July 8
BeautiFun Games – Nihilumbra -Summer
Breakfall – STARWHAL: Just the Tip – Q3
Curve Digital – Lone Survivor – Q4
Curve Digital – Stealth Inc. 2 – Q3
Digital Lounge – Another World – 20th Anniversary Edition – Summer
DrinkBox Studios – Guacamelee! Super Turbo Championship Edition – Summer
Frima Studio Inc. – Chariot – Fall
Fuzzy Wuzzy Games Inc. – Armillo – Summer
Gamesbymo – A.N.N.E – 2014
Image & Form – SteamWorld Dig – Fall
KnapNok Games – Affordable Space Adventures – Fall
Natsume Inc. – Alphadia Genesis – Winter
Neko Entertainment – Wooden Sen'SeY – Summer
Nicalis – 90s Arcade Racer – Summer
Nnooo – Cubemen 2 – Q3
Nyamyam Ltd. – Tengami – Summer
Rain Games – Teslagrad – 2014
Ronimo Games BV – Swords & Soldiers II – Q4
Slightly Mad – Project CARS – Q4
Turtle Cream – 6180 the moon – Q3
WaterMelon – Pier Solar and the Great Architects – Q3
Yacht Club Games – Shovel Knight – June 26
Nintendo 3DS
Activision – Skylanders Trap Team – Oct. 5
Activision – Transformers: Rise of the Dark Spark – June 24
ATLUS – Persona Q: Shadow of the Labyrinth – Fall
BANDAI NAMCO – ONE PIECE Unlimited World Red – July 8
BANDAI NAMCO – PAC-MAN and the Ghostly Adventures 2 – October
BANDAI NAMCO – Saban's Power Rangers Super Megaforce – Fall
BANDAI NAMCO – Tenkai Knights: Brave Battle – October
Capcom – MONSTER HUNTER 4 ULTIMATE – 2015
EA EA SPORTS – FIFA 15 – September
Focus Home Interactive – Farming Simulator 2014 – June 24
Gamemill – Big Hero 6 – Oct. 28
Little Orbit – Adventure Time: The Secret of the Nameless Kingdom – Nov. 18
Little Orbit – Cartoon Network: Backlot Party – Oct. 28
Little Orbit – How to Train Your Dragon 2 – June 10
Little Orbit – Disney Planes: Fire & Rescue – Nov. 4
Little Orbit – Disney Violetta: Rhythm & Music – Sept. 19
Little Orbit – Winx Club: Saving Alfea – Sept. 23
Majesco – Cooking Mama 5: Bon Appetit – October
Marvelous USA – (XSEED Games) Story of Seasons – Winter
Natsume – Harvest Moon: The Lost Valley – Fall
SEGA – Sonic Boom: Shattered Crystal – November
Square Enix – THEATRHYTHM FINAL FANTASY CURTAIN CALL – Sept. 16
Warner Bros. -Scooby Doo! & Looney Tunes Cartoon Universe: Adventure – August
Warner Bros. – LEGO Ninjago: Nindroids – Summer
Warner Bros. – LEGO Batman 3: Beyond Gotham -Fall
Nintendo eShop on Nintendo 3DS
ATLUS – Citizens of Earth – Fall
Big John Games – Thorium Wars: Attack of the Skyfighter – August
Capcom – Phoenix Wright: Ace Attorney Trilogy – Winter
Gaijin Games – Woah Dave! – Summer
Goodbye Galaxy Games – Tappingo 2 – Summer
Hörberg Productions – Gunman Clive 2 – Fall
Konami Digital Entertainment – Yu-Gi-Oh! ZEXAL World Duel Carnival – September
Mojo Bones Ltd. – Siesta Fiesta – Summer
Nnooo – Blast 'Em Bunnies – Q4
Renegade Kid -reasurenauts – Q4
Renegade Kid – Moon Chronicles (ep. 2) – Q3
WayForward – Shantae and the Pirate's Curse – Summer
Yacht Club Games Shovel Knight – June 26