Halo 2 Anniversary inbound, according to Master Chief voice
Halo franchise voice actor Steve Downes has said Halo 2 Anniversary will release in 2014.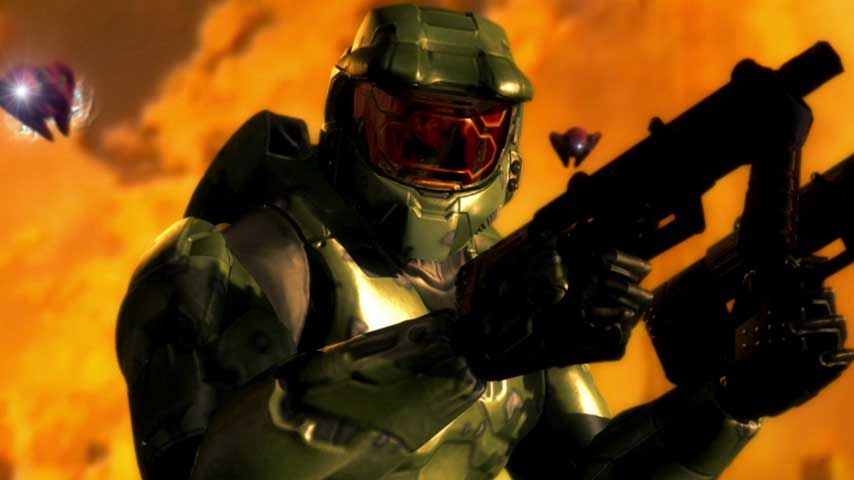 Downes, who plays Master Chief, told Gamezone that an anniversary edition of the second Halo games was next on the radar for the franchise.
"I think you may be ahead of yourself on Halo 5. I wouldn't expect anything until 2015. What you can look forward to this year is an anniversary edition of Halo 2," he said.
That seems pretty clear.
This isn't the first time the expected remake has been touted for a 2014 release. A recent NeoGAF leak put the shooter down for November release on Xbox One.
Rumour has it Saber Interactive and Certain Affinity, who assisted 343 Industries with the production of Halo: Combat Evolved – Anniversary Edition, are working on the second game, and that it will include access to the Halo 5 beta.
It may also feature an alternate ending and a real-time series of some kind.
Microsoft is apparently pursuing legal action against this leaker, which lends a kind of credence to the rumours.
Halo: Combat Evolved – Anniversary Edition released in November 2011, so we're certainly due a follow-up. The core franchise has been quiet since the release of Halo 4 in November 2012, although twin-stick shooter Halo: Spartan Assault turned up in the interim.
Thanks, Gematsu.