2014 Recap: The Year of Assassin's Creed
2014 played host to four Assassin's Creed titles. The feast shows Mike the strengths and weaknesses of the franchise.

This article first appeared on USgamer, a partner publication of VG247. Some content, such as this article, has been migrated to VG247 for posterity after USgamer's closure - but it has not been edited or further vetted by the VG247 team.
When I say 2014 was the year of Assassin's Creed, I'm not kidding. You may have missed it, but Ubisoft published four Assassin's Creed games this year; two full releases and two re-releases. In order of launch, that's Assassin's Creed Liberation HD, Assassin's Creed Freedom Cry, Assassin's Creed Unity, and Assassin's Creed Rogue. I'm not sure I can remember another year where so many games were released that are centered around a specific gameplay (except the Lego games, which I also reviewed). It is a testament to where the series can go and the sheer power of the Ubisoft development machine.
I played every single game and I'm still here to tell the tale. I'm a fan of the series, so I'm used to the quirks and issues that may turn off the average player. For me, it's my Madden or Call of Duty; I'm there every year as long as they don't completely bomb out. There have been missteps in the franchise - Revelations was a plodding entry and Assassin's Creed III had severe gameplay and story pacing issues - but it generally provides a consistent experience with the novelty of a new setting and main character.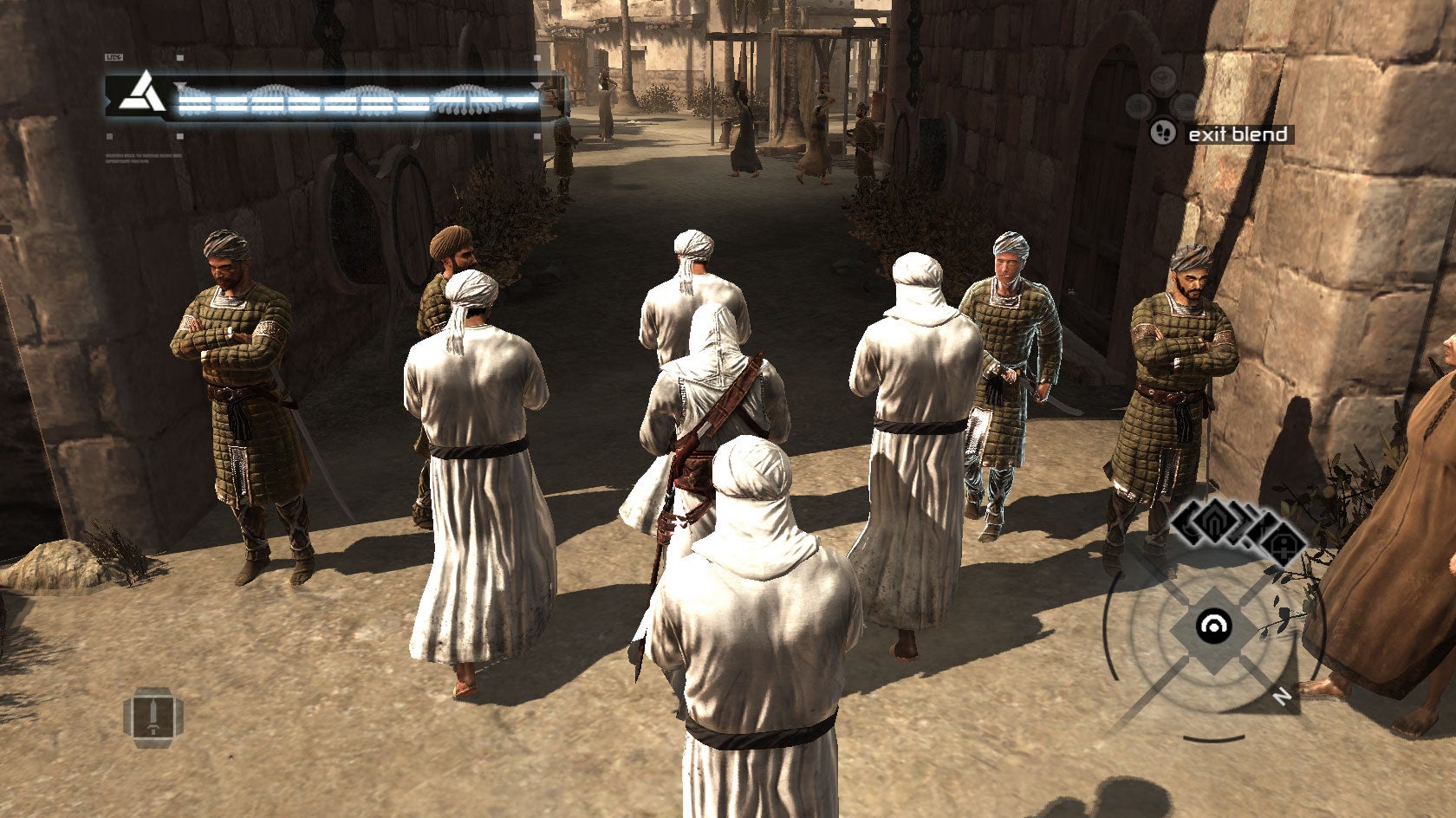 Once you side-step outright failures, annual works don't bother me. I'm a regular watcher Kamen Rider and Super Sentai; if they have an off year, I can just ignore it and look forward to next year. I've played a number of the games in the Atelier series, which has many of the same issues due to annualization. I certainly don't begrudge those who enjoy Call of Duty, Battlefield, or any other series. I wish more of my favorite games had annual entries.
Playing Liberation HD, Freedom Cry, Unity, and Rogue also laid bare the strengths and weaknesses of the franchise.

Weakness: Iterative Development Hides Improvements, Avoids Real Risks
One problem with iterative development is that year-to-year, players can't really see the changes developers have made to the franchise. Outside of major additions, like Assassin's Creed IV: Black Flag's seamless naval system, you'd be hard-pressed to find players who think the series has changed at all. Luckily, this years saw the split-generation releases of Unity and Rogue. Unity is a ground-up rebuilding of the franchise, while Rogue is built on the same engine that powered Black Flag.
Both games actually build on each other; if you play both, you'll actually appreciate each title more. After playing Rogue, Unity's parkour movement system and pathfinding is a great upgrade from what came before. Parkour up and parkour down gives players more control over getting around the world and the number of climbable points Arno has access to make getting around easier. The addition of more interiors also serves to ground the city simulation - invincible closed doors and windows has always been a big problem of mine when it comes to Assassin's Creed's "realism" - while providing players with more options.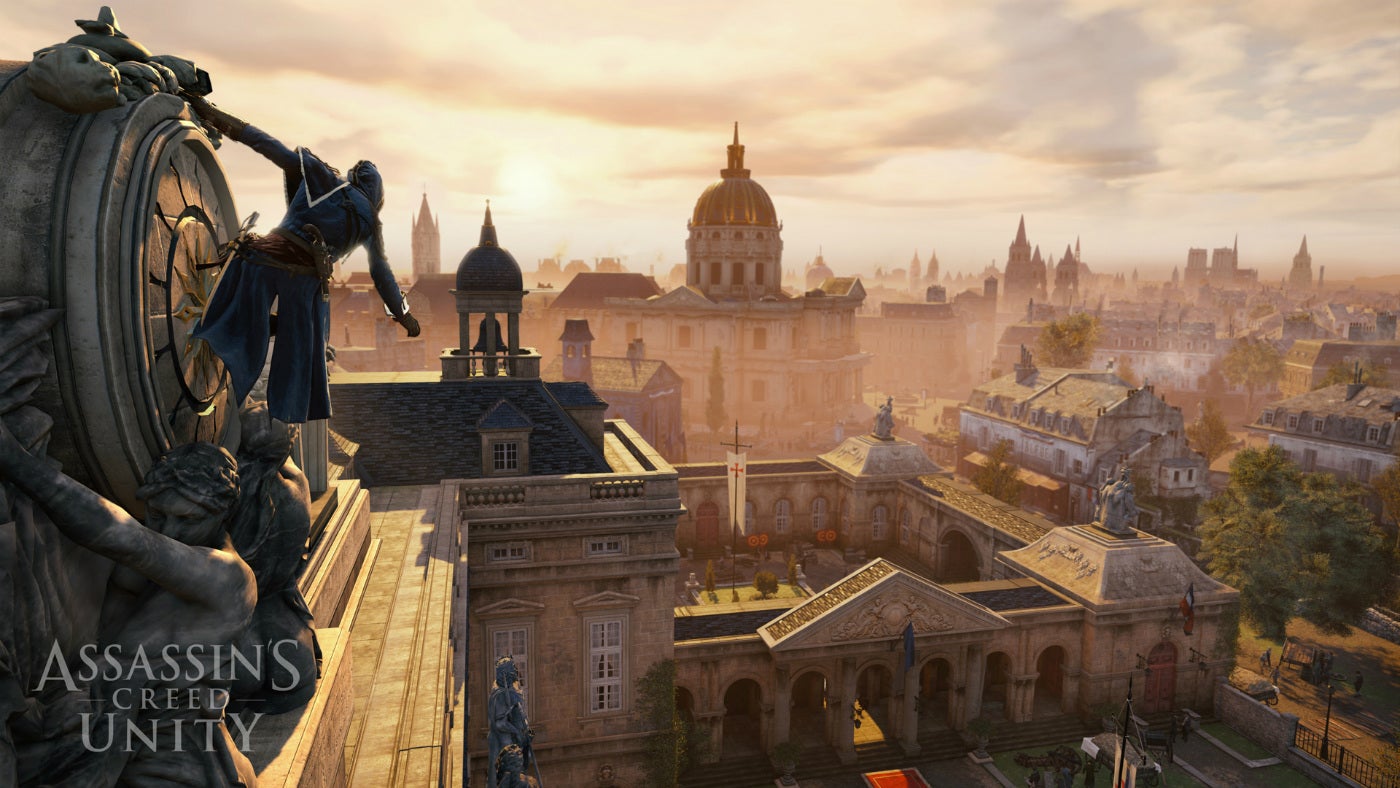 Going back to the old movement system in Rogue after playing Unity is like pulling teeth. There's far more missed jumps and climbing on objects that I didn't want to. These are issues that generally don't bother me as a veteran AC player, but popped up in the shift backwards. (Warning: If you play both, play Rogue first.)
Even with improvements, iterative development also locks developers within a holding pattern, learning towards familiarity over innovation. I've always considered Assassin's Creed controls like vehicle handling: it lacks the precision some people want because you're steering your assassin in the direction you want them to go.
This is the problem with the more freeform movement systems in Assassin's Creed and Shadow of Mordor. Providing the illusion that you can climb on anything requires different design decisions, as opposed to the point-to-point movement you see in Batman: Arkham and Sunset Overdrive; those latter titles have things like the grappling hook or a smaller, specified number of interaction points in the environment. This means you can't go anywhere, but you can then design your environment for more precise movement. Assassin's Creed just chose a different path, and it's locked into those previous choices.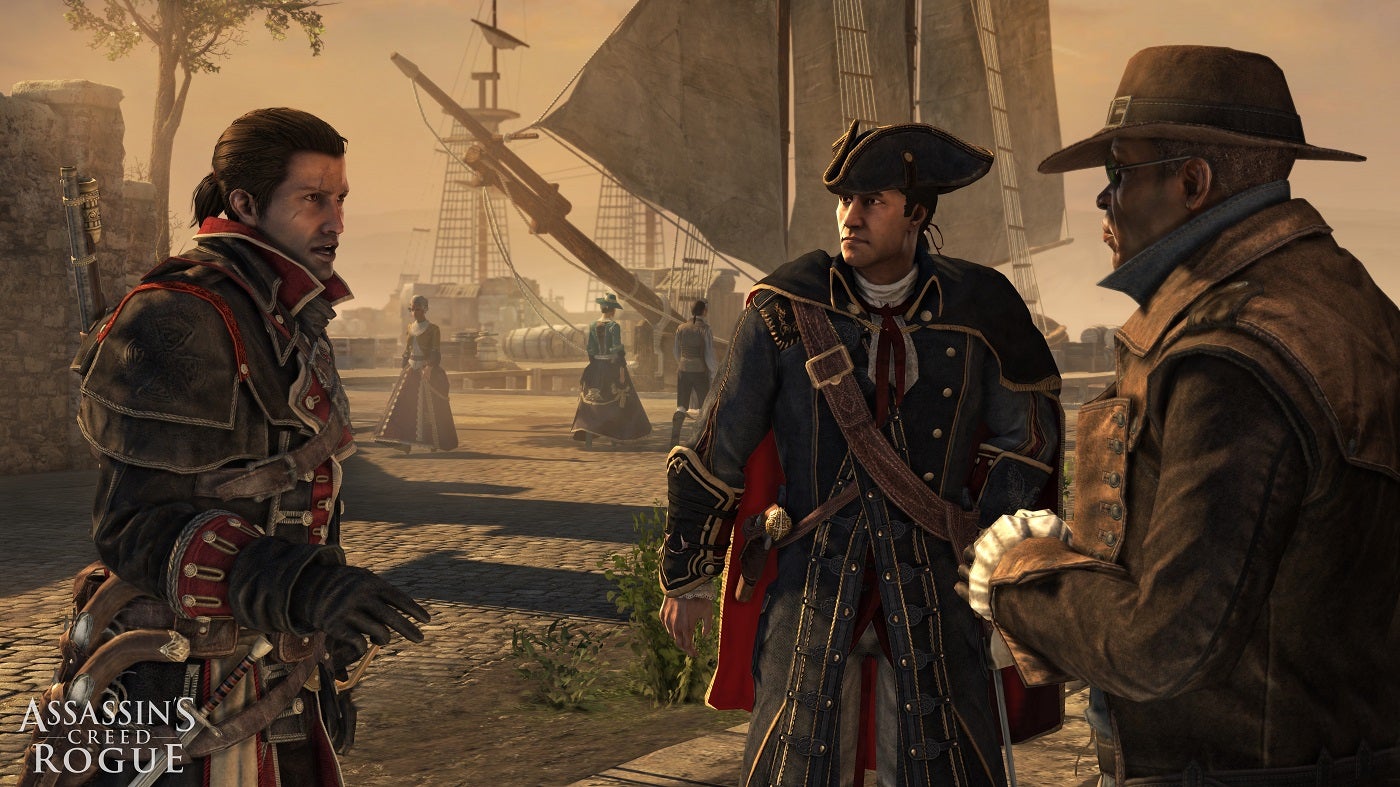 In the Middle: Smaller Budget, More Interesting Focus
Where Rogue excels is its relatively short running time and willingness to take risks in the story it tells. The smaller budget means Rogue has to get in, tell its story, and get out. This leads to a tighter plot (one of the big strengths of Square Enix' Sleeping Dogs). Shay's tale, moving from the Assassin Brotherhood to the Templar Order, is more interesting than Arno's tale of navigating the world between both factions. The latter could've been a grand story of occupying the middle ground between extremists, but it gets cut short by the First Civilization shenanigans that form the backbone of the entire franchise at this point. Shay's story is his choices; yes, those choices involve First Civilization technology, but it's still how his personal conviction pushes him from one secret society to the other.
Unity has facets of a more interesting story, but it doesn't quite come together at times. The starting core is clear: Arno was raised by a Templar Grand Master and his lover is a Templar herself, while his father was an Assassin. The problem is Arno is dragged along, following a few steps behind a larger game. Why does he join the Assassins, when it's entirely possible the Templar Order would've served his purposes of revenge? By the end of the game, Arno's not even an assassin anymore; he finishes his mission without the resources of either side.
Even possible points of conflict are dropped. One of Arno's assassination targets, potential Grand Master Chrétien Lafrenière, is actually a decent guy who was in league with his foster father. Lafrenière's death at Arno's hands is completely ignored as the game runs headlong into fighting the real bad guy. There's no point of consideration for his actions in the greater whole.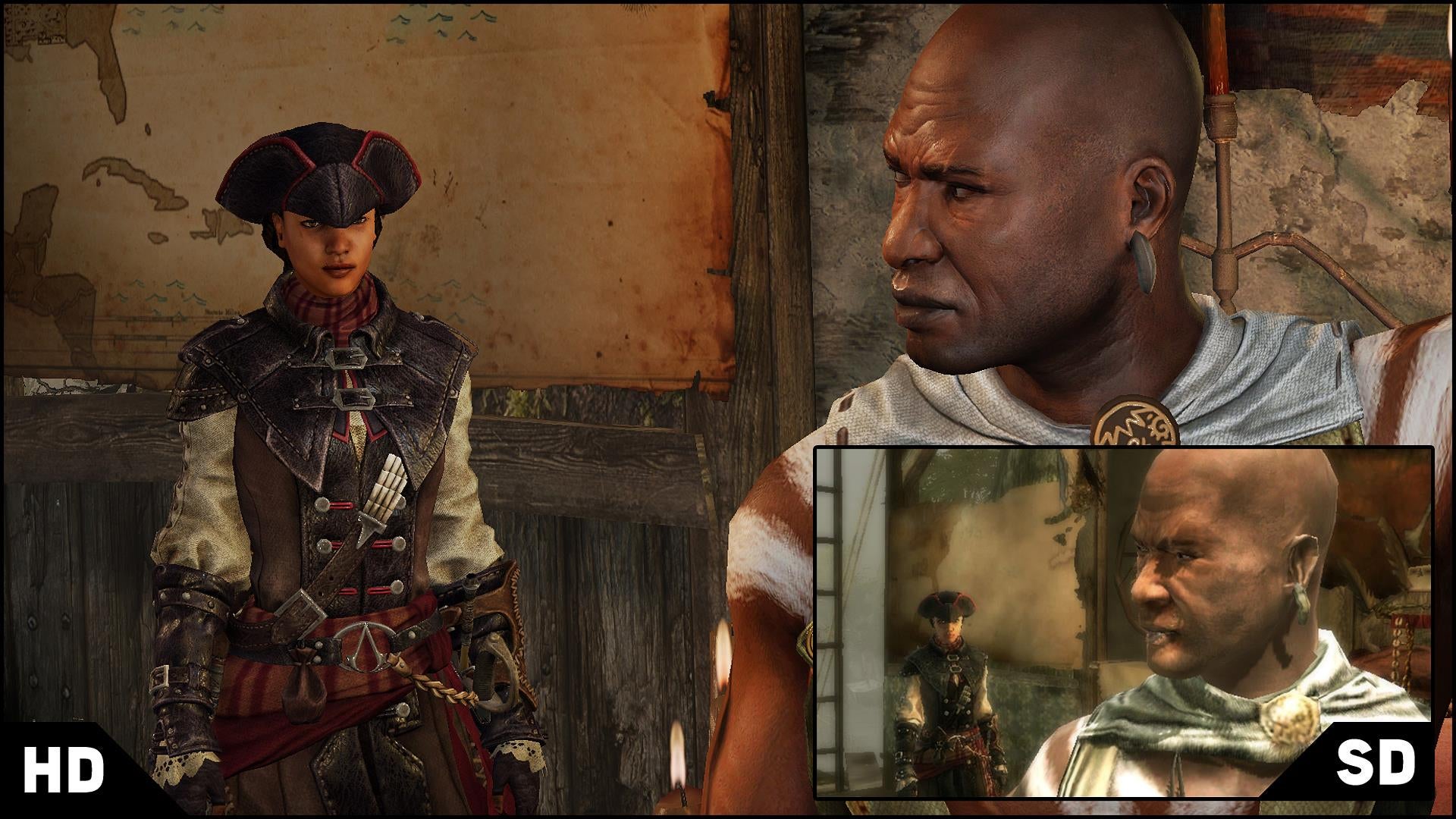 The "smaller budget, more interesting story" is a known trend in the Assassin's Creed franchise, with Liberation, Freedom Cry, and Rogue all having stronger plotlines than their big-budget counterparts. Liberation and Freedom Cry both tackle the institution of slavery, while Rogue explores the sympathetic side of the Templar Order. Perhaps, the upcoming Assassin's Creed Victory is will do something interesting with its protagonist, but there's a definite feeling that Ubisoft's AAA releases don't want to step on too many toes.
Jeremy wondered if a smaller budget might led to more risk-taking in Assassin's Creed overall. I tend to agree that Ubisoft could use these smaller games to explore other styles of play (AC Chronicles China might be a forthcoming example), but Ubisoft prefers to use those resources to explore entirely new games like Valiant Hearts and Child of Light. I can't be angry at that.
So we're left with a series of titles hovering within a specific area. Even if Ubisoft decides to truly pivot, the development cycle the publisher has in place to allow annual releases means you wouldn't see the results until 2017's entry.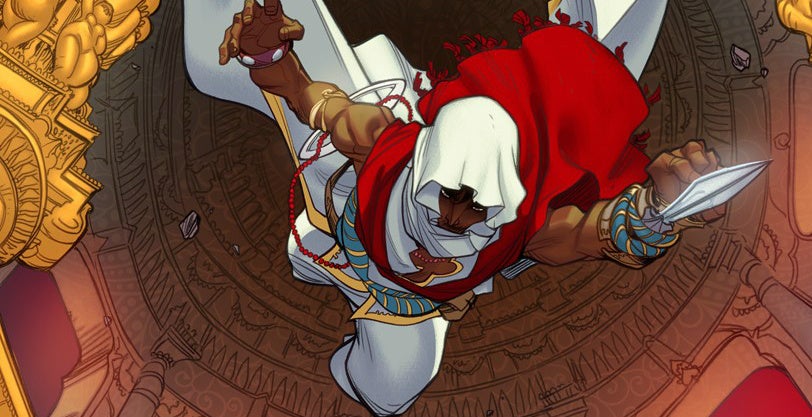 Strength: Crafting a New Mythology
Some may ask why I continue to play and enjoy Assassin's Creed, considering that other games do certain gameplay aspects better (Batman: Arkham's combat says "hi"). It's not because of the history, as that's never been my strong suit. In fact, the periods of history I want from the series - latter part of Japan's Sengoku era, the Japanese occupation of China, the Arab Revolt of 1916 - probably won't be explored in games for a long time.
The answer lies in the same reason I tend read game novels or watches tie-in media: I love the mythology of franchises. It's the same reason I read comics. Seeing multiple people working together in disparate stories to craft this grand world is amazing. Going back to my love of Kamen Rider, Super Sentai, and even Sunrise's Gundam series, part of the fun is revisiting this core idea through different lenses.
I've played every Assassin's Creed game. I've read The Chain, The Fall, and Brahman graphic novels and the novels Secret Crusade and Forsaken. That's not just an Assassin's Creed thing, I've also been a big fan of the Dead Space, Warcraft, and Halo books. (I'm also endlessly fascinated by those who attempt to create a unified continuity for the Legend of Zelda series.) It's why I play Bioware's Mass Effect and Dragon Age games.

The four 2014 releases of Assassin's Creed are tightly woven together though strands that flow between its minority cast. Liberation protagonist Aveline was taught by Agate and her primary villain was Baptiste, both of whom were mentored by assassin François Mackandal. Mackandal's hunt for First Civilization artifacts in 1751 led to an earthquake in Port-au-Prince - the setting of Freedom Cry nearly 20 years earlier - information that was passed onto Achilles Davenport (further mentor of AC III's Connor) by Adewale (Freedom Cry hero and Black Flag supporting cast member). Achilles' desire to find other artifacts (with the same unfortunate results) led assassin acolyte Shay Cormac to defect and join the Templars in Rogue. Templar Shay killed Charles Dorian, father to Unity protagonist Arno Dorian. Later in life, Arno gets his orders from the Assassin Council, chaired by Adewale's grandson, Eseosa. It's a twisted web of cause-and-effect.
Pardon my language, but I absolutely love that shit.
That's the difference between Assassin's Creed and Call of Duty or Battlefield, that strong continuity. I'm good with the gameplay and the small changes Ubisoft continues to make, but I'm really invested in the characters and the story. I want to know more, I want to go deeper. Assassin's Creed Chronicles: China is a great idea for a digital release, but the best part is it stars Shao Jun, the protagonist of the Assassin's Creed Embers' animated short and former student of Assassin's Creed II's Ezio Auditore.
Some parts blend smoothly, others feel like they're grafted on, but it all comes to together in this grand mythology that carries on from title-to-title. I understand if you roll your eyes, but it's all amazing to me. These are the Greek myths of our time, played out in games, comics, television, film, and more. Assassin's Creed's greatest strength isn't the parkour or the slavish attention to historical detail, it's that Ubisoft has created a core, a shared idea that ties everything together. The Assassin/Templar war is ageless and the Animus is the backbone that lets players explore countless eras. The fact that everything's connected can make the world feel small at times (similar to the fact that Marvel's New York has a tiny army of super-powered heroes protecting it), but when it all comes together, it works.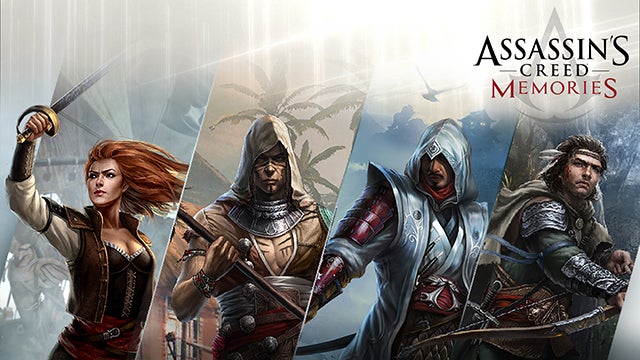 Even if Assassin's Creed Unity had technical issues (the bad press hurt and the NPD results aren't great) and Assassin's Creed Rogue was more of the same, the mythos carries me through the rough spots. Highpoints like Assassin's Creed II, Assassin's Creed Brotherhood, and Assassin's Creed IV: Black Flag allow the series to make its mark critically. Uneven titles will happen, as they do in any franchise, but the overall whole still remains a winner.