Kojima's next project exists in a "beautiful world"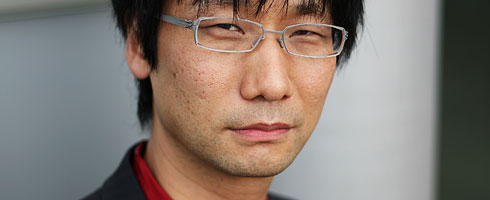 Hideo Kojima's started the cock-teasing for his next project on Twitter, in which he says he wants to create a "beautiful world."
He started off by saying that western developers relied on technology in games too much.
"The differences between the creators in Japan and the West in this industry… Japanese creators try to express the game's environment through beautiful artwork, but western developers use technology to draw out the environment," he said.
"The Japanese make the models and textures carefully to create a world. The West use shaders, lighting, shadows, effects, and programming to create their world."
The Metal Gear Solid creator added he wanted the team working on his next game to make a "beautiful world."
"For my next project, I'm going to mention to the staff to throw out the old ways of production. Do not create pretty images, create a beautiful world. Designers shouldn't focus only on their part, but also borrow the programmer's strength to maximize the quality.
"We shouldn't measure quality by parts, we will measure by the quality and completion of the entire world."
Finally, he went on to add the dev team had its first meeting for the next "A Hideo Kojima Game."
"Had our first meeting for the next 'A HIDEO KOJIMA GAME' with the core team members today. Some members are also participating on [Metal Gear Solid] "RISING" so 10 people total this time. We will have a meeting every morning to discuss planning, testing, research, and scouting. An open environment to talk about important issues and share our dreams and concept for the project."
That next game is either Metal Gear Solid 5 or Zone of the Enders 3. Either way, Kojima intends to show his new game at Tokyo Game Show next year.
Thanks, Siliconera.