Kojima working on "adventure" title, says collaborator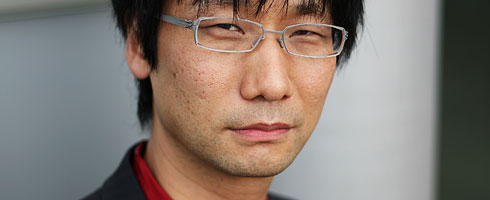 Hideo Kojima is working on an "adventure" title, according to collaborator on the project, Chiyomaru Shikura.
Shikura is the head of Japanese media company 5pb, which specialises in erotic and dating sim games.
Kojima did say he wanted to break a certain taboo. This could be it. If he stuffs it up, he says he'll leave the industry.
On the taboo game, he said it'd be coming to "high-spec" consoles, with the assumption being 360 and PS3.
Shikura said that the title is the third in "a conceptual science series." While the identity of that series is unknown, it could mean Zone of the Enders, despite Kojima saying earlier this month a third title in the series would be looked into after the release of Metal Gear Solid: Rising.
He's also said he's considering working on Metal Gear Solid 5.
"The meaning of why I am personally connected to this project is that this is the third entry in a conceptual science series," he told 4Gamer (via Kotaku). "And that it is a project with Kojima.
"Kojima told me that he wanted to make an adventure game. We're at the still stage where we need to go to a secluded spot in the mountains and hash this project out, and thus, we don't have any of the minute details hammered out."
Tokyo or bust, Hideo chap.
Thanks, Eurogamer.