Kojima: Peace Walker could have been Metal Gear Solid 5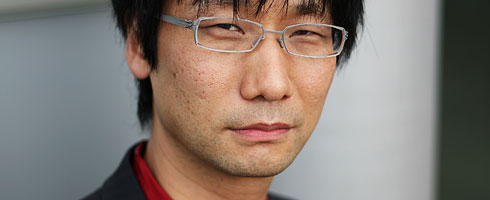 Hideo Kojima has revealed in the latest issue of OPM UK that if Metal Gear Solid: Peace Walker wasn't on PSP, it would have been a numbered title in the series, and become Metal Gear Solid 5.
"Since it is on PSP, I did not officially number it," said Kojima. "But [with] the game design, story, number of staff and budget-you can say that this is a big project. It would've been number 5.
"It's not a side story or a spin-off. It's not like Portable Ops or Acid."
He further reiterated his director and writer's roles with the game.
"I am deeply involved and this is the next Metal Gear."
Shame about his teamwork skills, though.
New shots and details were released on the game yesterday.
Metal Gear Solid 5: Peace Walker is out in Japan on March 18, with a US release on May 25 and releases in the UK on May 27.
Kojima is also acting in a producer only role for the other MGS title in development at Kojima Productions, Metal Gear Solid: Rising.
There's been no word on that since its reveal at E3, although rumours suggest it could be out in time by Christmas.
Via TGL.