New games releasing this week: April 24 – April 30
Dawn of War 3 is only the start of a varied week of interesting new releases.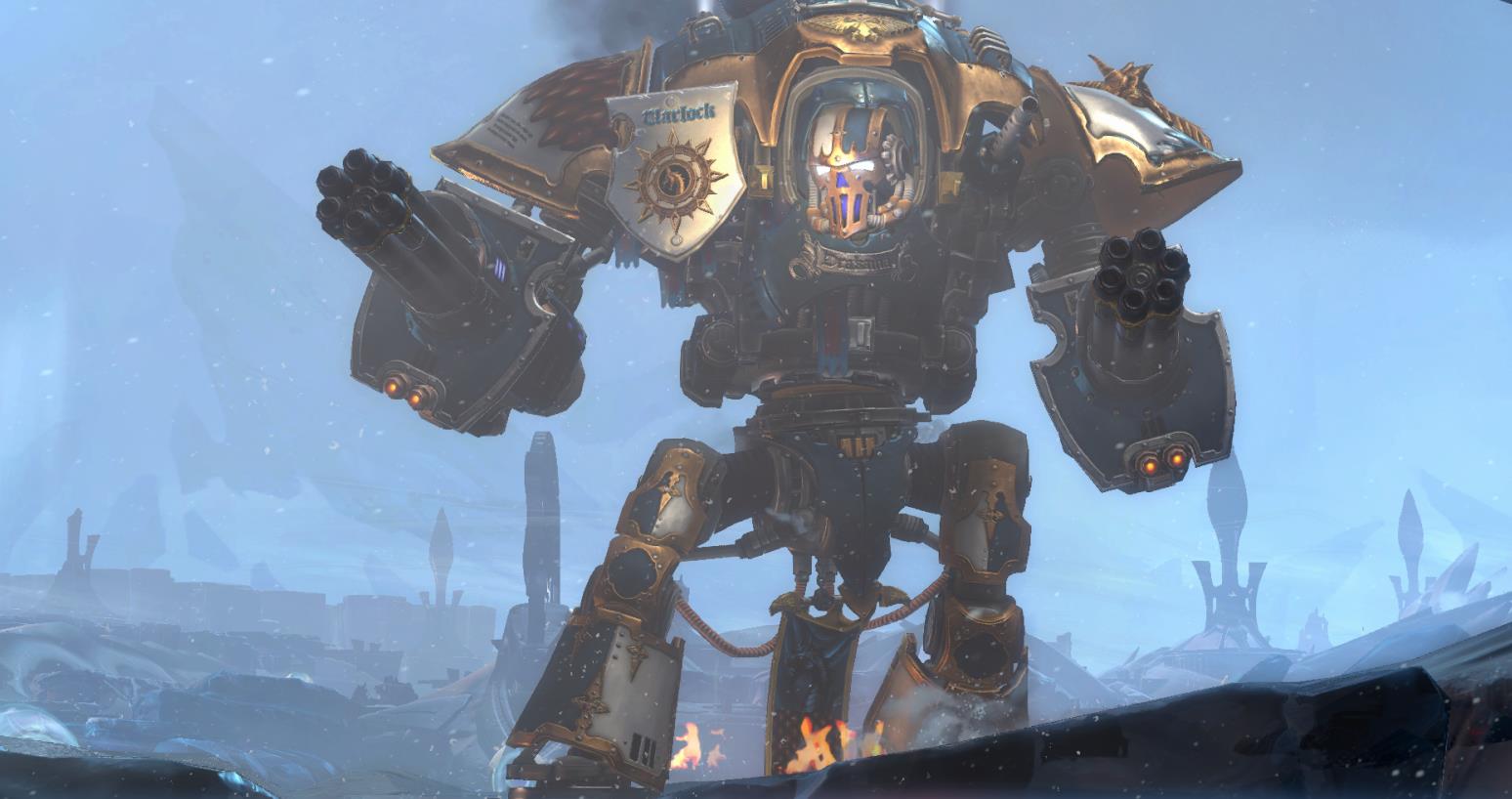 New video game releases for the week of April 24 – April 30.
Monday, April 24

Statik (PSVR)
Tuesday, April 25

Batman: Arkham VR (Oculus Rift, HTC Vive)
Dragon Quest Heroes 2 (PC, PS4)
Outlast 2 (PC, PS4, Xbox One)
Outlast Trinity (PC, PS4, Xbox One)
Puyo Puyo Tetris (PS4, Switch)
Shovel Knight: Specter of Torment (PS4)
Sniper Ghost Warrior 3 (PC, PS4, Xbox One)
Syberia 3 (PC, PS4, Xbox One)
What Remains of Edith Finch (PC, PS4, Xbox One)
The Walking Dead: A New Frontier – Episode 4 Thicker Than Water (PC, PS4, Xbox One)
Crossout (PS4)
Deathstate (PS4)
The Deer God (PS4, Vita, with cross-buy)
Eventide: Slavic Fable (PS4)
The Legend of Dark Witch (Vita)
Symphony of the Machine (PSVR)
Valhalla Hills: Definitive Edition (PS4)
Wilson's Heart (Oculus Rift)
Wednesday, April 26

BlazBlue: Central Fiction (PC)
Thursday, April 27

Dawn of War 3 (PC)
ACA NeoGeo Galaxy Fight: Universal Warriors (PS4)
Prey demo (PC, PS4, Xbox One)
Kamiko (Switch)
Use Your Words (Wii U)
Friday, April 28

Little Nightmares (PC, PS4, Xbox One)
Mario Kart 8 Deluxe (Switch)
Constructor (PC, PS4, Xbox One)
Period: Cube – Shackles of Amadeus (Vita)
River City Melee: Battle Royale Special (PS4)
Did we declare the first half release season over? Well, it is – the kick off of this year's Call of Duty marketing is as sure a sign as any – but indies and publishers have managed to pack in a great deal of interest into this last week of April.
The heavy-hitter is Dawn of War 3, a long awaited RTS sequel we all hoped would surface after Sega picked up the pieces of THQ and said "hey maybe we better become one of the most prolific PC strategy publishers around", for some reason. No complaints.
Mario Kart 8 Deluxe is this week's big Switch release, in case you've spanked Breath of the Wild already. Sniper Ghost Warrior 3 is the other more traditional title this week, if you're in need of a military shooter at regular intervals.
But now things get super cool. Bandai Namco's Little Nightmares rolls out this week; it's a creepy little platform puzzle adventure with decent reviews. We'll have our own thoughts for you later this week, hopefully.
There's a second Switch release worth a look: Puyo Puyo Tetris. Alex keeps saying this is one of the best video games ever made. It's also out on PS4.
From the team that gave us The Unfinished Swan comes What remains of Edith Finch, which we know little about because code hasn't arrived yet. So it goes.
Syberia 3 drops, and among adventure fans it's probably as if not more anticipated than Dawn of War 3. Meanwhile, the 2D crowd are going wild for Shovel Knight: Specter of Torment, the latest expansion to Yacht Club's treasured sidescroller.
Finally, if you're short in the pockets try a free Prey demo hitting major platforms this week. See how Arkane continues the immersive sim legacy.
Looking further ahead? Check out our full list of 2017 video game release dates.
As always, PlayStation Store release dates may vary depending on region.