Best Xbox One Black Friday deals
Here we go. The best Xbox One deals for Black Friday and Cyber Monday 2016. Bookmark this page right now.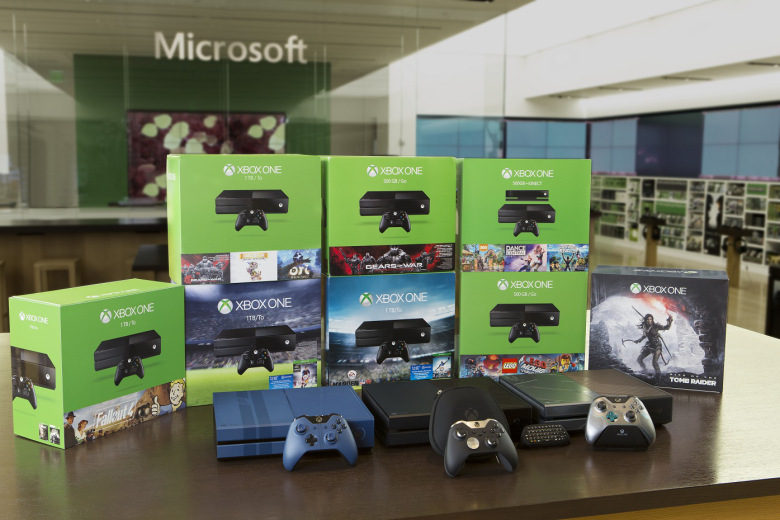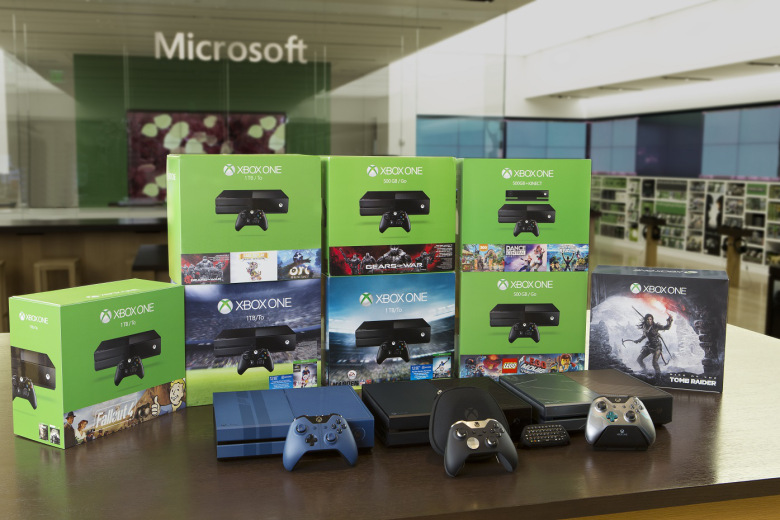 Black Friday and Cyber Monday 2016 are the best opportunities so far to grab yourself a cheap Xbox One in 2016. Seriously, this is it. We're going to be constantly updating this page with all the best Xbox One deals being offered at retailers both in the US and the UK during the sales, so check back regularly. We want you to get the most for your money.
If you're in the market for Xbox One console hardware, accessories or just games, you'll find everything you need right here. All the deals will be divided into categories for you before the sales really kick off, meaning you should have no problem homing in on your preferred category.
And don't worry about your locations: we'll split everything into US and UK deals, so you should get quickly pointed in the right direction no matter your nationality.
We're adding links as often as we see them, so be sure to check back often.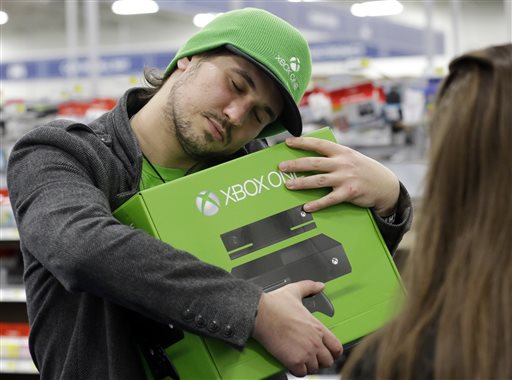 When is Black Friday 2016?
Black Friday 2016 takes place on November 25 this year, with Cyber Monday on November 28. Retailers will be revealing their deals in the run up to that, and some will no doubt going early with offers in the week beforehand. We would also expect deals to continue beyond Cyber Monday as the holiday shopping season continues.
Cheapest Xbox One console and game prices
While Black Friday 2016 hasn't kicked off yet, there are still some stores and sites you should be keeping an eye on to pick up cheap deals.
In particular we're expecting discounts on the older Xbox One models now that the Xbox One S has been confirmed for release this August, so keep an eye out for retailers cutting the price of old stock to clear space for the new
US
UK
Black Friday: PS4, PC, Apple, Nintendo, TV, phone and laptop deals
It's not just Xbox One consoles and games that are on offer during Black Friday 2016. We also have you covered if you're looking for PS4, PC and Nintendo gaming, the best TV, phone and laptop deals.
Xbox One on Black Friday 2016
Xbox One's history with Black Friday is one of success. Consoles are always hot tickets on Black Friday because of the proximity of Christmas, and Xbox One is a prime device for the American games market. Gamers still waiting to get involved with a current-gen system traditionally wait until now to buy.
Last year, Microsoft continued the Digital Black Friday tradition by offering 150 Xbox One and Xbox 360 games on sale from Friday, November 20. The sale was initially only available to Gold members, but then opened up after November 23 to everyone else.
We would expect a similar set-up this year, giving Xbox Gold members a head start on the deals. Now, don't worry if you're not a Gold member, as last year you could get a month's Gold subscription at a discounted rate of $1 for a limited time.
Microsoft had a cracking Black Friday 2015. It was the second biggest sales jump over the period, with Xbox sales up 22 percent on 2014 at retail, and the 500GB Gears of War: Ultimate Edition bundle the best-selling console deal.
From a digital perspective, Xbox Live Gold subscriptions jumped a whopping 40 percent while sales of Xbox One and Xbox 360 games on the Xbox store climbed a massive 57 percent.
It's not just a great time for sales though, as the holiday period gives players more time to sit down and play. Xbox gamers spent 325 million hours gaming on Xbox Live over Black Friday week in 2015, up 196% compared to the previous year. Even Xbox app usage saw a huge leap over the sales week, up 321%. Expect similar records to be smashed during Black Friday 2016.
Where does Black Friday come from?
Black Friday, as with Americana in general, hasn't been around for as long as you think. The US's most notorious sales day, which always takes place on the day after Thanksgiving, took off in the early 2000s. Despite not being a public holiday, it's now as permanent a day off as Thanksgiving itself. Black Friday 2016 hits November 25. The American Christmas sales calendar kicks off here, and everyone's looking to save.
The term "Black Friday" originated in Philadelphia, and was used to describe the amount of traffic (and people) jams associated with shopping the day after Thanksgiving. The phrase has been associated with the holiday in the US since the 60s.
In the last ten years, retailers have opened increasingly early to allow shoppers to grab the best deals before anyone else. Now many open their brick-and-mortar stores at midnight, as overnight queuing became an undesirable norm. But, with people being literally killed in the physical process of forcing into buildings to save money on games consoles and new hats, online shopping is, for the most of us, the best way to get involved and profit. If you're in the market for Xbox One console hardware and games, you should bookmark this page right now.
Online shopping on Black Friday
Pretty obviously, going to an actual shop on Black Friday is the preserve of the clinically deranged, meaning punters on either side of the Atlantic are much better off doing their shopping online.
According to this Fortune report, online shoppers spent $4.45 billion over Black Friday alone. One third of all purchases were made via the mobile phone, which shows you just how crucial our handsets have become.
Perhaps unsurprisingly the Xbox One and PS4 were in the top five most popular items during the period, alongside Samsung's range of 4K TVs, the Apple iPad Air 2 and the Apple iPad Mini.
Another interesting stat for you to give your discounts perspective. The average saving on products last year was 24 percent. All of which gives us good reason to believe Black Friday 2016 will be another great opportunity to pick up some cracking deals and save money.
Looking for more than just great Xbox One deals? Our sister site Jelly Deals' Best Black Friday Deals has everything from tech to toasters.
And why not check out our Best PS4 Black Friday Deals post for all the latest PS4 deals.